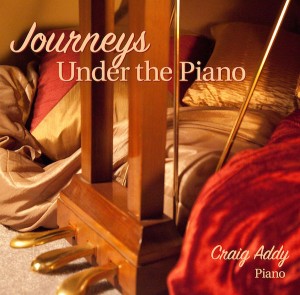 Last December, I quietly announced the release of my newest album, Journeys Under the Piano. You can now download the album to your computer or smartphone from CD Baby for $9.99 US.
Preview or purchase each track on CD Baby here: http://www.cdbaby.com/Artist/CraigAddy
Track 2, Wintertide, is also available as a complimentary download on CD Baby.